Christmas is my favorite holiday and it's very sad to see it go. This year it was a great one as usual. Here are some scenes from our wonderful Christmas.
Christmas Eve we went on our annual Christmas light drive. We saw many great houses with great Christmas lights. This was a house that had amazing lights. Literally the whole front yard was covered.
Mom, Jordan, and I in the car looking at Christmas lights.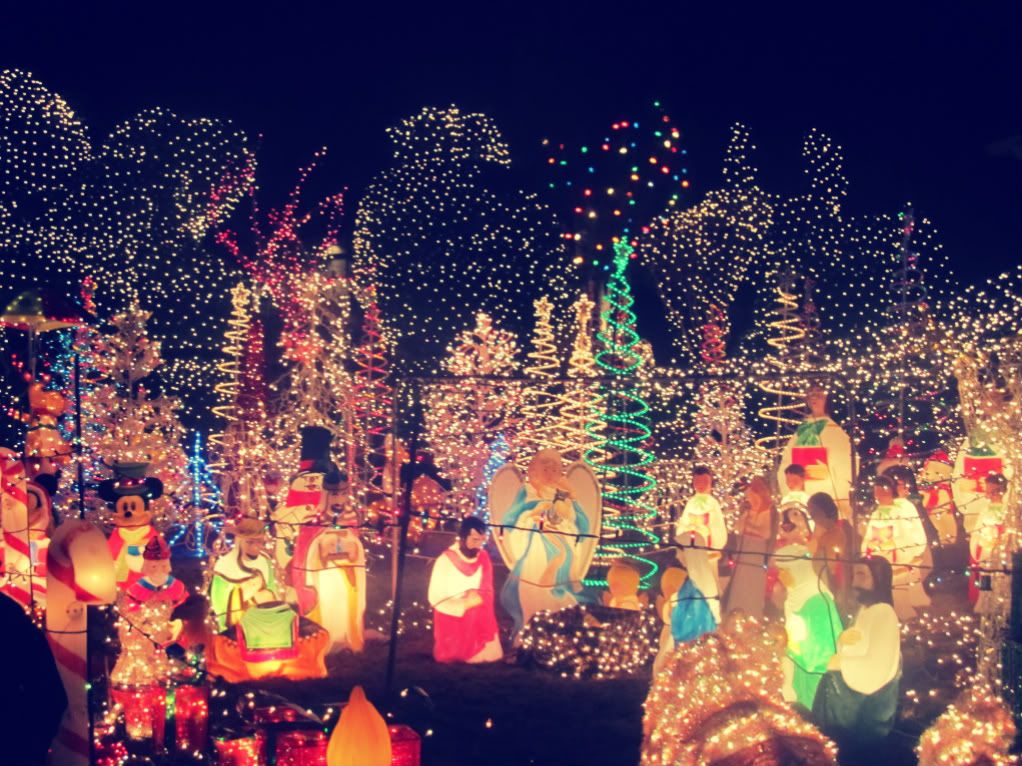 The yard that was literally covered in lights. It was amazing.
For Christmas Jordan got a new gun. We went and took it out shooting. I also got a pair of Ray Ban's :)
Christmas was wonderful! I received so many lovely gifts. I am so grateful for my family and friends for making Christmas a great day.