So I decided to do a food friday post every Friday starting a couple months ago. Life happened and I became busy with school so I only was able to do food Friday a couple of times. So here is a new Food Friday post. I'm not going to promise anything about doing this every week since I will be becoming extremely busy in the next few months but I am really going to try. Anyways... This soup is very delicious. I very much recommend trying it!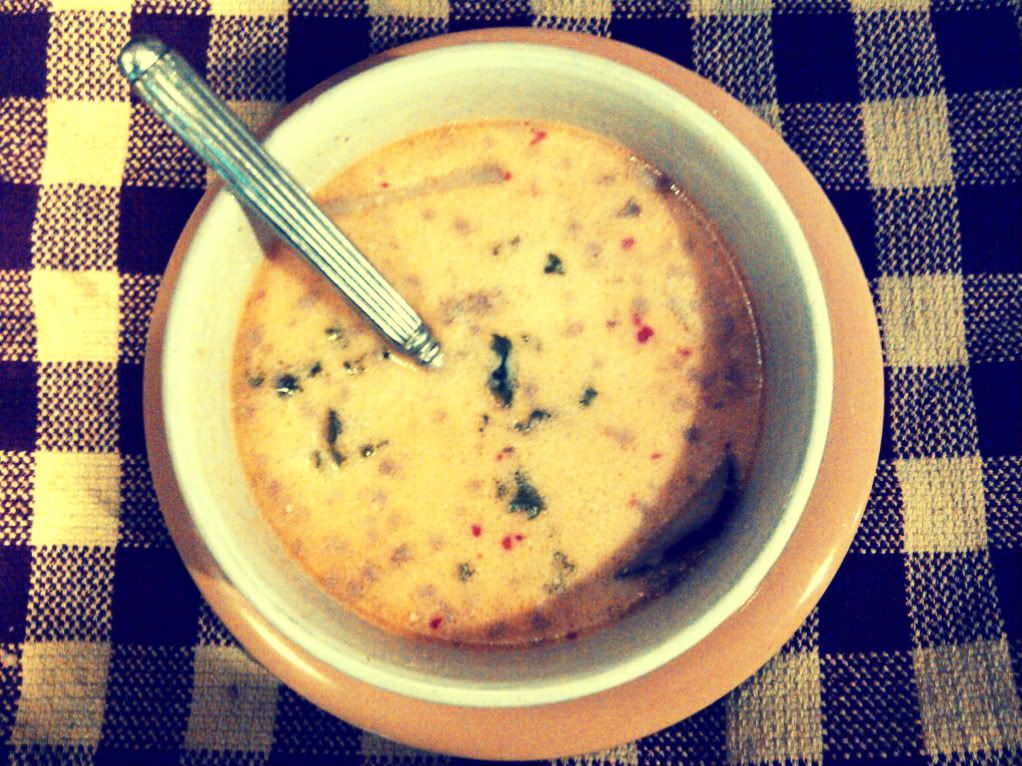 Olive Garden® Zuppa Toscana
1 lb ground Italian sausage
1½ tsp crushed red peppers
1 large diced white onion
5 cubes of chicken bouillon
1 lb sliced Russet potatoes, or about 3 large potatoes
Sauté Italian sausage and crushed red pepper in a large pot. Drain excess fat, refrigerate while you prepare other ingredients. In the same pan, sauté bacon, onions and garlic over low-medium heat for approximately 15 mins. or until the onions are soft. Add chicken bouillon and water to the pot and heat until it starts to boil. Add the sliced potatoes and cook until soft, about half an hour. Add the heavy cream and just cook until thoroughly heated.
Stir in the sausage and the kale, let all heat through and serve. Delicious!