We used to have a Family Christmas Party with my moms side of the family every year. A few years back we stopped because everyones families had grown so big. This year we decided to get the family all together and have our Family Christmas Party! It was so much fun. We always have a blast and laugh so much! We started the evening off with eating delicious soups and treats that everyone made. The little kiddos then played a few games. We then had our Christmas talent show where all the kids showed off their musical, dancing, hula hooping skills, and basketball skills. Mariah, Melissa, Natalie and Myself decided to show off our talent of singing and performing. We had a blast preparing it, especially our outfits(pictures soon to come). There was then a live Nativity that the kids put on. There was then more games and a Cake Walk that I made the cupcakes for and helped run. Here are the pics from the evening. Enjoy!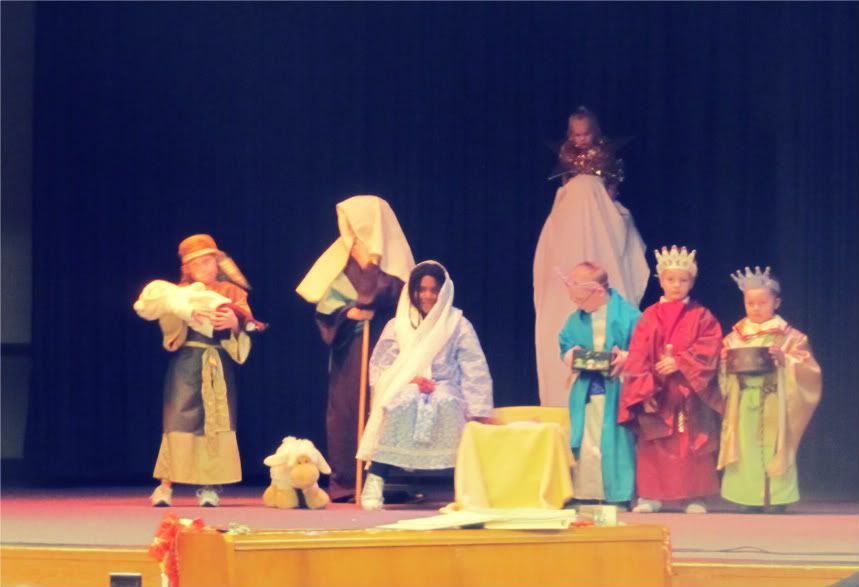 The Nativity that the kids put together. Noah the one on the far right sang the First Noel at the end and it was so darling.
The Cake Walk. We played some Beach Boys Christmas music and while the kids did the cake walk Allysa and I danced on the side.