Wow! I seriously can't believe that its December already. November could have been one of the busiest months of my life, so I am a little happy that its over. School has taken over my life lately and I don't do much but that. Well I guess I have done a few other things. Check it out.
On a wonderful Sunday afternoon we made some delicious cinnamon Rolls!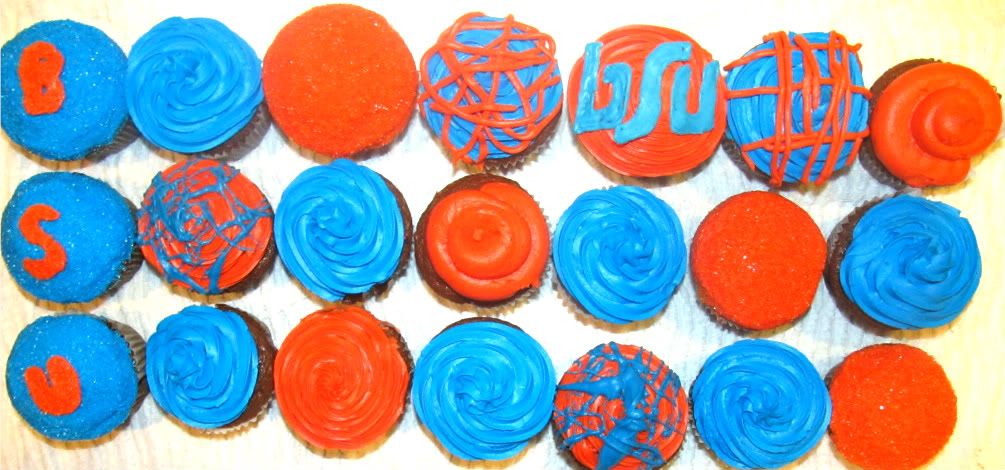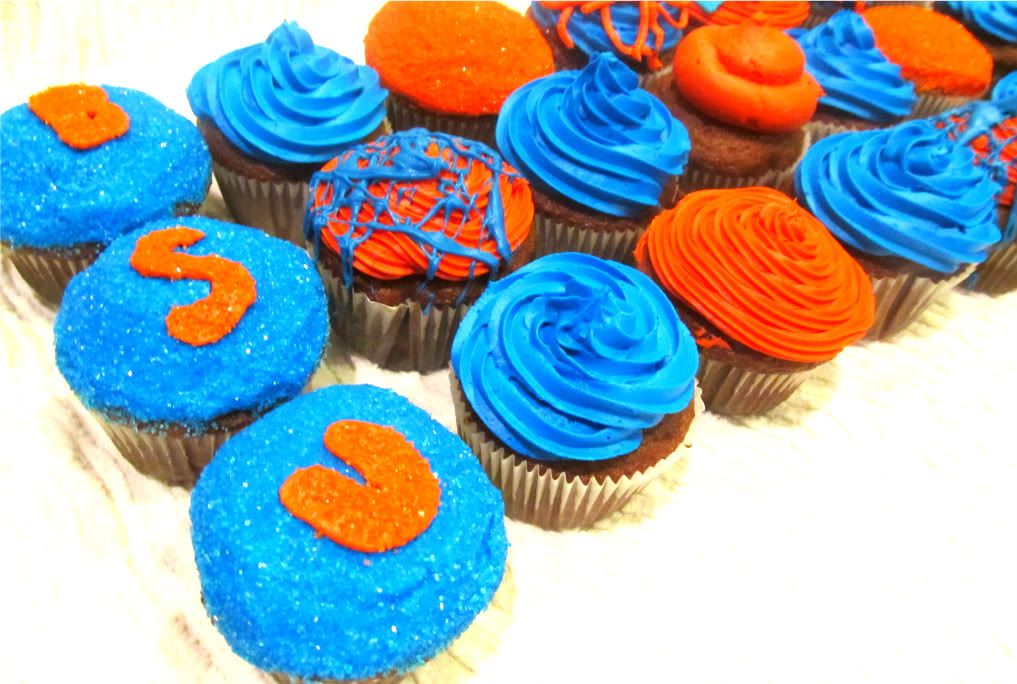 These BSU cupcakes I made for a Tailgate party that we had. These were a blast to make!
Rollin in the Christmas holiday with a peppermint chocolate roll. I found this recipe on Pinterest. It was the first time I have attempted to do a roll and it didn't turn out too bad. Definitely needs some work. At least it tasted delicious!
I taught a demonstration on decorating cupcakes this week and these were some of my finished products. I really enjoyed teaching this and I really love making cupcakes as you might be able to tell.
Well you might be able to see what I really love to do in my spare time and that is Bake! When time allows it's what I truly love to do. Hopefully December leaves me more time to Bake.