11.19.2011
lovely winter Lookbook from Ruche.
11.12.2011
Cupcakes from Cocoa Bean! This past week has been a very busy one but with the help of cupcakes I have made it through. My roommate and split too different kinds, Party in My Mouth and Grasshopper. They were great! It was a wonderful treat right before going to the library for the rest of the night to do homework.It's a miracle what a little cupcake can do!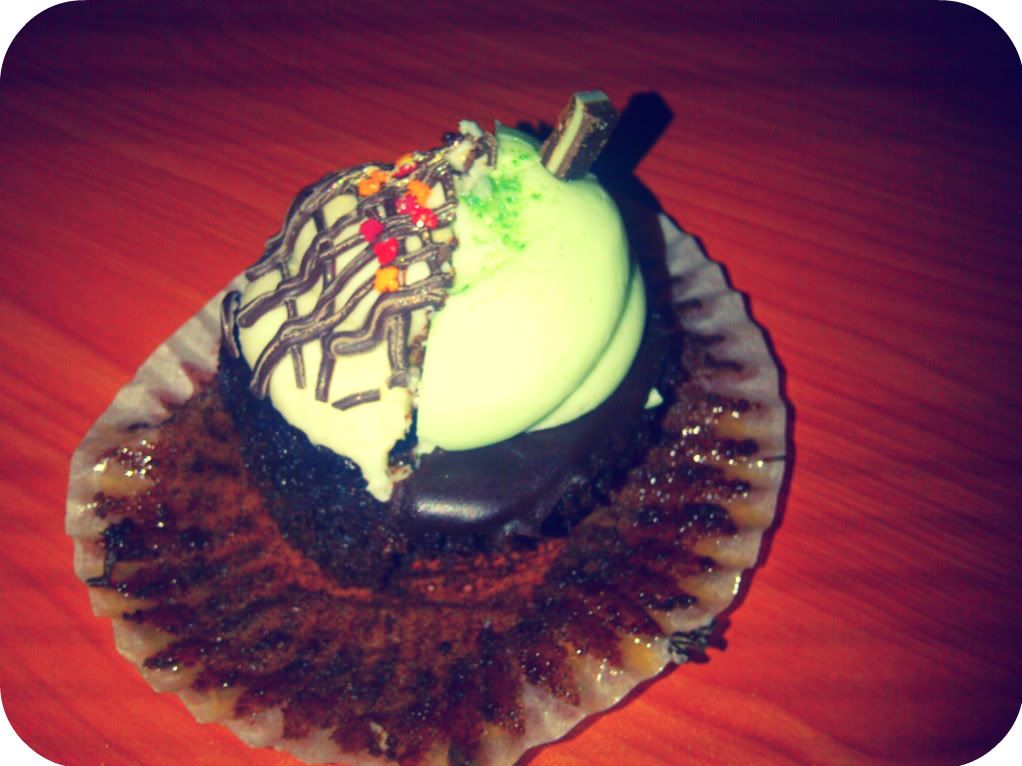 11.01.2011
Can you guess what I was for Halloween? It may be hard considering I didnt get the best picture of my whole costume. I was a flapper girl. It was so much fun to dress up as a flapper girl. Have you seen the movie Midnight In Paris? Well its a movie where Owen Wilson goes back to the 1920's in Paris. After seeing that movie it inspired me to be a flapper girl for Halloween. I really love a lot of fashion throughout history and I think its a lot of fun to be able to dress up from different time periods. My hair is short!! But don't worry I didn't cut it. I followed this great tutorial from The Beauty Department. It can be found here.
This year I made some delicious caramel apples and watched the movie Coraline for Halloween. This was my first time seeing this movie. It was pretty interesting, a little creepy, but a perfect movie to watch on Halloween.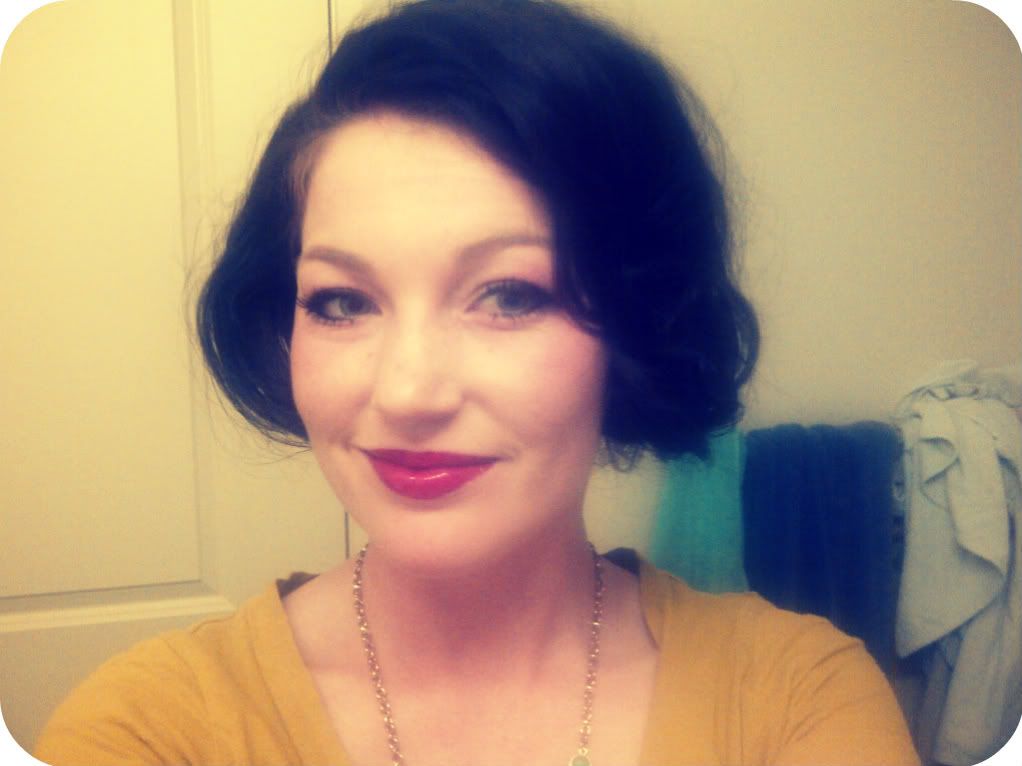 Here is just a picture of my hair and makeup without the headband on. I'm not really digging the whole short hair look. Maybe someday I will like it. I hope everyone had a great Halloween!