This past week last minute I decided to take a trip down to Colorado. It was such a great decision! I flew down on Thursday and met some of my family. We stayed with some good friends. We got to shop, eat out a lot, go to the BSU vs CSU football game and just enjoy the company of friends. It really was a great break from school that I needed.
We laughed so hard at dinner. We were trying to balance our spoons on our noses. I was pro but Jord wasn't that great. I love being around my little brother Jordan. He is always making me laugh so much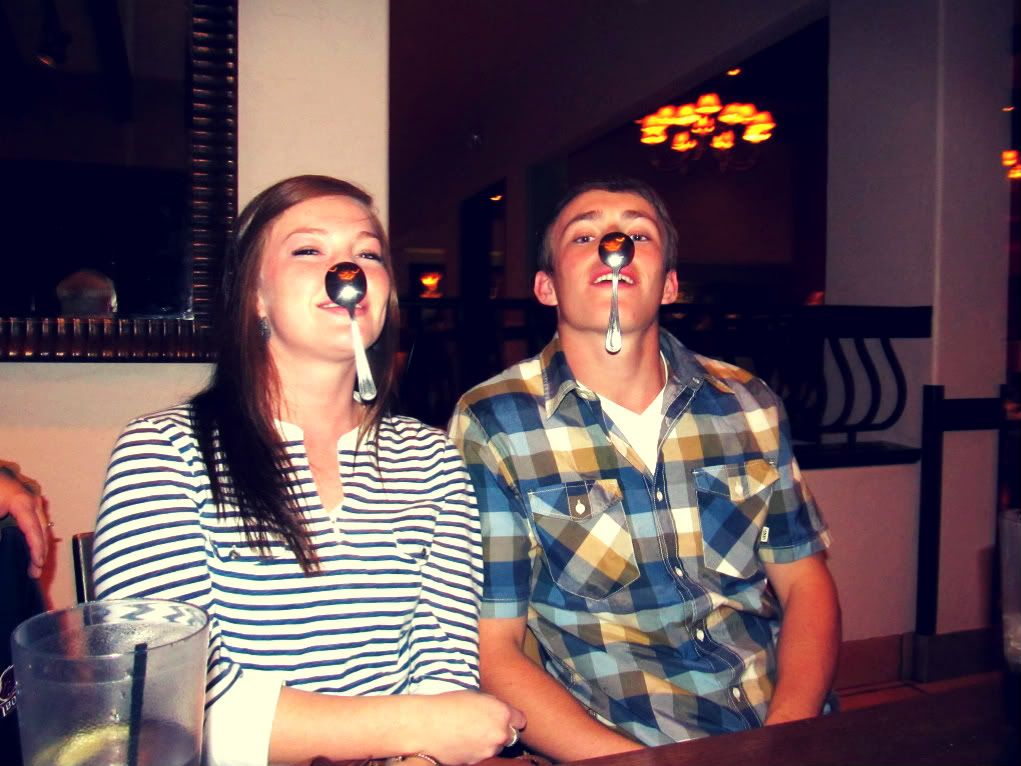 Look at this sky. Isn't it amazing! It was so beautiful in person.
Boise State about to Score one of the many times. The final score was 63 to 13! The Broncos are awesome!