Now that summer is basically over I was just thinking about the things I should be thankful for.
1. Spending time in Cascade with my family. It was so relaxing and fun.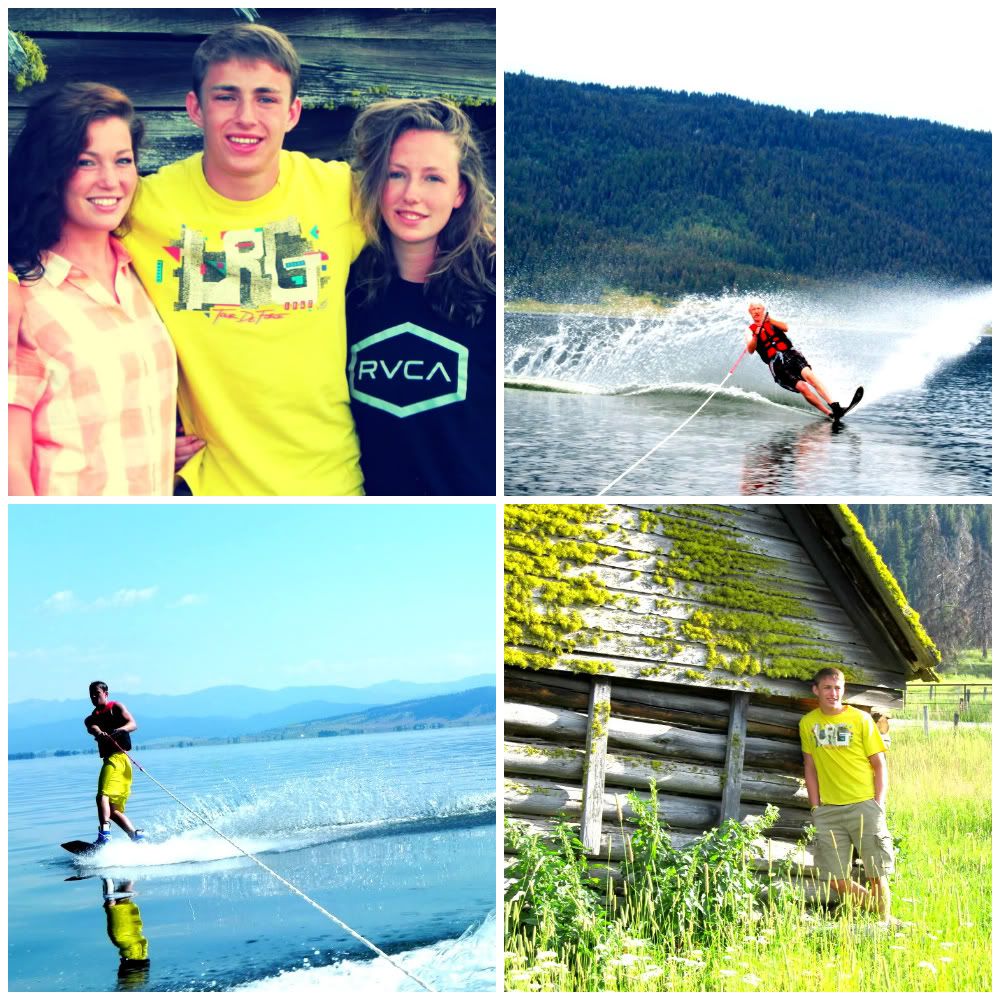 2. Having family party's/ weddings. While I am away at school I feel like I never get to see my extended family. We had a few get togethers and a few weddings. I am grateful I was able to see a lot of my extended family. especially all the cute little ones that are growing up so fast.
3. I am grateful for money I was able to make in this short break. I feel like I was truly blessed. I was able to work at the fair for 10 days and make some money. It was so good. I also was able to do little odd jobs like making cupcakes and sewing things for people. I also helped my family put together a yard sale. It has been a lot of work but my mom said if I did it the kids could all split the money. The yard sale is tomorrow so hopefully it goes well. All of these little things have helped out a lot so I can make it through next semester financially.
4. I am thankful for my friends. I got to visit some friends from high school and hangout with some friends from college. I am so blessed with friends that are so good to me.
5. I am thankful for summer weather here in Idaho. Summer here hasn't been too hot. Last night with some friends we were just sitting outside and it was seriously the perfect temperature. Somedays it has been hot but I am grateful to have a pool that I can cool off in. I think living in Rexburg for the past three years has really made me thankful for summer weather. It gets too cold for too long in Rexburg. I am seriously not looking forward to those days of freezingness having to walk to my classes. So having summer warmth is so nice right now!
6. Along with nice weather comes beautiful outdoors. I am thankful for the beautiful trees, green grass, and flowers that come with summer. One of my favorite things to do is sit outside in my hammock being surrounded by the beautiful landscape of this earth. I love it!
Only 2 more weeks until fall officially begins. I will be sad for summer to end but fall is also fun and its always exciting for a season change up.
Having the season change on us very shortly means its about time for another semester of school to begin. I have mixed emotions on the whole going back to school thing. I was just thinking about how much I am dreading going back to Rexburg because of the weather, far from home and family, stressful classes and so on. But then there are some exciting things about next semester. It is my final semester at BYUI :) I will graduate this next semester and that makes me extremely happy. So I am very excited for the semester to start so I can be done with school. I am also excited for this new semester so I can meet so many new people. Now that I am a senior a lot of my friends have graduated or moved on with their lives leaving me behind with not as many friends as I started college out with. So this semester will be a great adventure for me in finding many new friends. But it could be a good thing not having so many friends so I can actually focus on my school work like I should be doing anyways. Well only a couple of days until the semester begins. Wish me luck. I am really gonna miss my family and friends. This will most likely be me for the next three months...